JCPenney - CLOSED Apparel and Accessories Durango Mall
Stores near Durango Mall
OPEN

11:00 AM

-

7:00 PM

OPEN

11:00 AM

-

7:00 PM

OPEN

11:00 AM

-

7:00 PM

OPEN

11:00 AM

-

7:00 PM

OPEN

11:00 AM

-

7:00 PM

OPEN

11:00 AM

-

7:00 PM

OPEN

11:00 AM

-

7:00 PM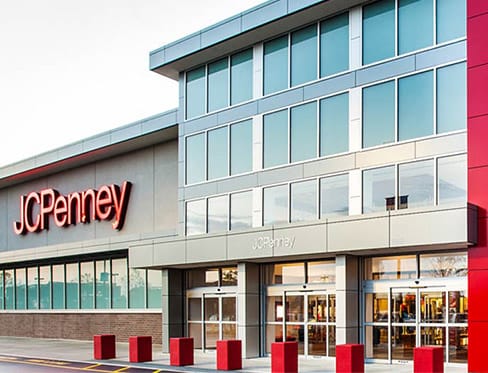 About JCPenney - CLOSED
Don't miss new merchandise arriving regularly already up to 70% off. JCPenney credit cards and Rewards accepted. Excluded from coupons.
Frequently Asked Questions
Our priority remains on the health and safety of our associates and customers. We've now reopened all of our stores and will continue to follow the latest guidance and safety precautions based on state and local orders.

Yes! JCPenney Style on the Go curbside pickup is completely Contact-free and a convenient service for customers available at all go-forward stores. Here's how it works:

Shop. Before proceeding to checkout on jcp.com, select free "Same Day Pick Up" or "Ship to Store." We'll notify you via email when your order is ready.
Park. You'll easily find dedicated parking spaces with Style on the Go Curbside Pickup signs in the JCPenney parking lot. We provide store-specific instructions and links for turn-by-turn directions to our Style on the Go Curbside Pickup parking spots in your "Ready for Pickup" email and our JCPenney app.
Check in. When you arrive, let us know you're here by clicking on the "Go Curbside" link in your "Ready for Pickup" email or using our highly-rated JCPenney app. On the app, just go to the "Order Details" and select "Go Curbside," then find directions and the option to select "I'm at the store," which prompts you to check in. At that point, you'll receive status updates as an associate processes your order inside the store.
And go. One of our associates, wearing a face mask, will grab your order and place it in the back seat or trunk of your car, adhering to social distancing recommendations.

The health and well-being of our customers and associates is always a top priority. We are monitoring local health department and Centers for Disease Control and Prevention (CDC) guidelines to inform our practices, and taking precautions to provide a safe environment in which to shop and work, including the following:

Contactless shopping, including Contact-free curbside pickup, mobile wallet payment, email receipts, and our enhanced flagship store, jcp.com.
Diligent cleaning throughout the day, paying extra attention to frequently touched surfaces.
Requiring customers wear masks or face coverings while shopping in our stores.
Adjusting store hours.
Social distancing procedures, with reminders throughout the store.
Limiting the number of customers in the store at a time based on local and state requirements.
Hand sanitizer available for customer and associate use.
Plexiglass shields at each register in use.
Measures to ensure safety of returned merchandise.
Associate training on safety practices.
Providing personal protective equipment to associates, such as face masks.

JCPenney offers a flexible return policy without time limits on most merchandise and salon products if you have your receipt. You can also send returns for online purchases via mail following the instructions listed on our website. Unfortunately, we are not able to provide prepaid labels for customers who choose to send returns via mail.

To ensure your safety, returned merchandise will be held in a designated area for a minimum of 24 hours before being put on the sales floor.

Please note our return policy for liquidating stores below, and visit our Store Closings landing page for additional information.

Beginning June 25, 2020, all sales will be final at most closing stores. Dates may vary by location.
Contact your local store for more details.

You can call your local JCPenney store and speak with the salon directly. Currently we are not booking appointments online.