Black Friday Deals Start Now Online!
November 28 - 30, 2019
SHOP NOW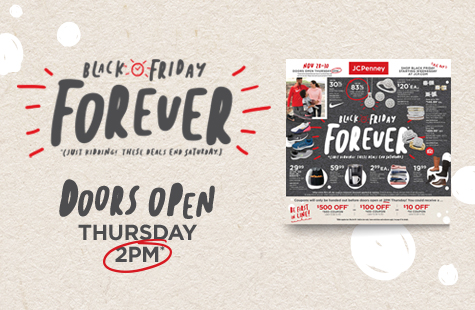 Check out all the deals in our weekly ad now! Plus, be first in line for Thursday's coupon giveaway. Coupons will only be handed out before doors open at 2pm Thursday (while supplies last)!

*Except where prohibited by law.
Hours of our Black Friday Sale may vary by store.
Please check with your local store for details.
SHOP NOW